If you didn't enter our website via the index page. Please click here

Chase Research PCI-FAST Multi-Port Serial Card : Dealer Pricing

Board
Description

Board
Price

Connector
Description

Connector
Price

Total
Price

Chase Research 4 Port PCI-FAST

£159.00

RJ45 on back plane - no cables.

n/a

£159.00

Chase Research 4 Port PCI-FAST

£159.00

4 x RJ45 to DB25 fly leads.
£30.00
£189.00
Chase Research 8 Port PCI-FAST
£232.00
1 x Distribution Box RJ45 sockets
£79.00
£311.00
Chase Research 8 Port PCI-FAST
£232.00
1 x Octopus cable DB25 females.
£40.00
£272.00
Chase Research 8 Port PCI-FAST
£232.00
1 x Octopus cable DB25 males.
£40.00
£272.00
Chase Research 8 Port PCI-FAST
£232.00
1 x Octopus cable DB9 males.
£40.00
£272.00
Chase Research 8 Port PCI-FAST
£232.00
1 x Distribution box 8 DB25 female
£79.00
£311.00
Chase Research 16 Port PCI-FAST
£256.00
1 x Distribution box 16 DB25 female
£103.00
£359.00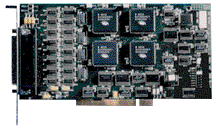 Chase Research PCI-FAST Features
Low Cost.
Plug & Play compatibility makes installation fast and simple.
Transfer rates of up to 460.8 kbps provide unparalleled performance to reduce connection and download times.
Support for RAS (Remote Access Solution) under Windows NT makes set-up fast and information sharing easy.
Multi-strike surge protection on all ports against electrical interference, surges or spikes, ensures on-going reliability and peace-of-mind.
On-chip flow control and 64 byte buffers FIFO (First In First Out) reduce system overhead.
RJ and DB male & female connection options to suit most cabling configurations.
PCI 4, 8 and 16 port versions provide total flexibility for specific requirements
Extensive driver support for major operating systems.
Free driver upgrades via FLASH and Lifetime Warranty for a future proof investment.
prices and specifications may change without notice. E.& O. E.